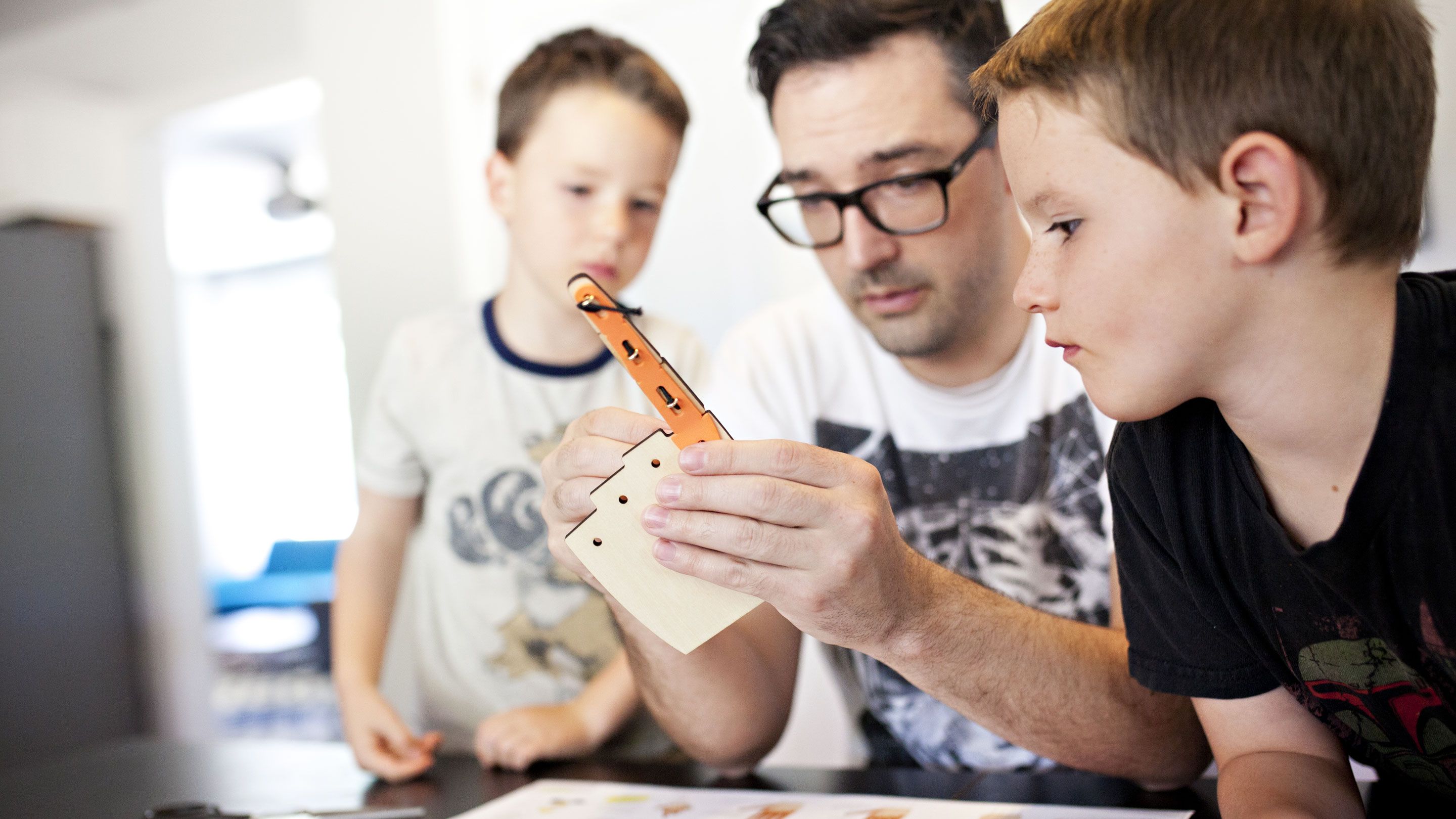 A teacher stopped assigning homework to her second-grade kids and something miraculous happened, the kids started doing more work at home. The students used their newfound free time to explore subjects and topics that were of interest to them. What they did afterwards was more amazing, they excitedly reported their findings and learning to their peer groups which inspired them to do some explorations on their own areas of interest.
Few students shared their experiences on what they did in the free time:
Student 1: This student decided to learn more about the effects of Hurricane Sandy on the local community, after she studied about weather patterns in her class. She also created a model of the aftermath that happened in Belmar that year.
Student 2: This student after learning about the Harriet Tubman during social studies, she made a 3D model of the Underground Railroad and also complemented it with a map that showed a route from Slave State to Free State.
Student 3: After learning about the civil war, this kid made a 3D model of the battle of Gettysburg and a trifold display with key figures, interesting facts and timelines.
Student 4: This kid took the initiative to learn more about the famous "I have a dream" speech, after learning about Martin Luther King Jr., she also created a cardboard model of the March on Washington and completed it with a book report.
It has become clear that, it's time to break the habit of homework, the minor academic benefits to assigning mandatory homework does not get justified. Giving homework to kids has substantial drawbacks too, which include potentially turning the kids against the school at the beginning of their academic journey.
A plan to break the homework habit
Teachers should explain their plans to parents: Parents often find it a teacher's duty to give homework to children, however the students want to enjoy some free time and wants to be exempted from scholastic activities. Teachers could explain their methodologies by making presentations and explaining it to the parents, face to face interaction would be beneficial while addressing the parents as it would solve their queries in moments rather than exchanging mails.
Encourage at-home reading- encourage is the key word here, during the presentation teachers could explain the benefits of reading at home. Teachers could even send reading logs to the homes of students without assigning a due date, parents should also have in mind that the reading time should not be mandated to their kids routine or else the kids would lose interest. In order to create life-long readers, reading should be made a choice rather than compulsion.
At the beginning of each week, teachers could send a list of spelling words and math facts that needs to be mastered by the kids, it will be up to each child to figure out the best way to learn to spell the words correctly or to get expertise in the math facts. These all activities just don't have to be mandated, else the kids will lose interest.
The spelling words in the list and math facts should already be covered in the class and when the teachers send the logs at home, it will do the revision of the work, which would automatically make the students updated with the class work without the assigning of homework.
Teachers could create lesson extensions and post them on Google classrooms or could also send them home each week. Then the students could use outside resources to expand their knowledge about the topic and then they could report their findings to their classmates as well.
It is not enough to keep the students busy, ants are also busy, but teachers and parents have to check that with what activities the students are busy with. Our youngest learners are losing precious free time that could be used to engage in play and group activities like organized sports, music lessons, and clubs. Eight-year-olds should not feel stressed about getting their math homework done so they can get to soccer practice or piano lessons on time.