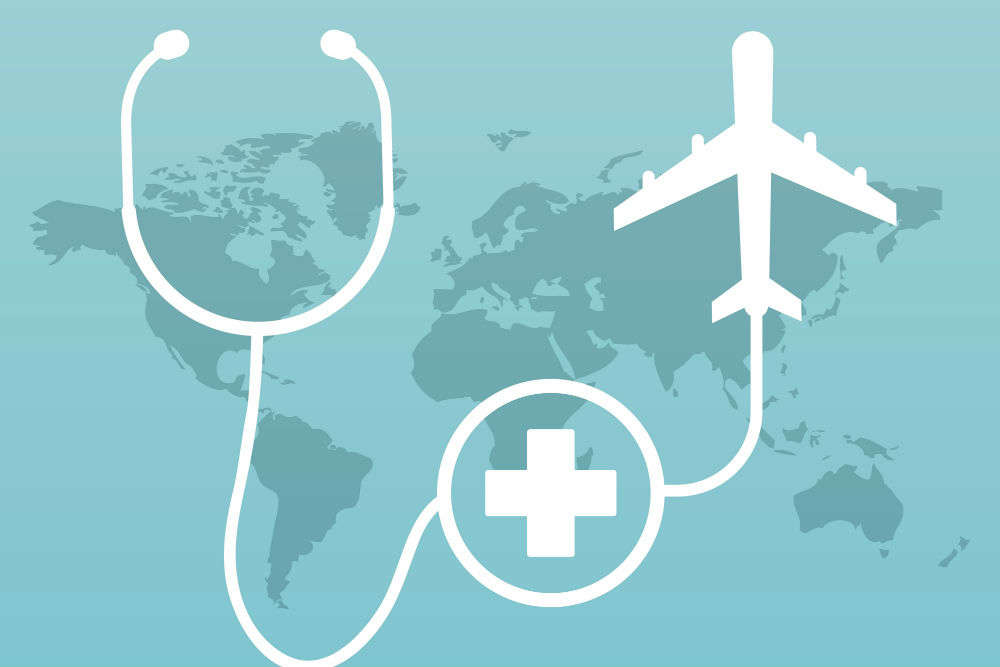 Medical tourism is an increasing industry, many countries have realized the huge potential of medical tourism and have started to invest in top-notch medical facilities; private hospitals and clinics which provide outpatient clinical services, complex surgeries and elective procedures such as cosmetic operations.
Less developed countries, for example, India, Turkey, Thailand, and Mexico are also competing in the field of medical tourism and give a tough match to well-established countries, such as Georgia, Germany, and Austria.
The five most amazing hotspots for vacation plus operation or what you might call it medical travel are as follows: Mexico, Thailand, Georgia, Israel, and Turkey.
Besides acknowledging the advantages of the medical facilities in the countries mentioned above, we must also admit that the touristic attractions of these countries are also absolutely amazing. You can benefit from your medical trip to explore these beautiful places, with all its nature, architecture, culture, beach resorts, a culinary spree or years of fascinating history.
Western patients are increasingly traveling to other countries for superb medical services. The economic potential of medical tourism is not only about medical procedures but also about the whole trip, which includes flights, accommodation, excursions, and shopping.
The first surprising medical tourism country is Israel, a modern country in the Middle-East, home to the three faiths. Israel is a truly fascinating place to visit. The diversity of its citizens and landscape is absolutely marvelous. From ancient Jerusalem, a three-thousand-year-old city to cosmopolitan Tel-Aviv with its nightclubs, beaches, museums, theatres, restaurants, dance shows, galleries and many more. Israel boasts professional physicians in all fields of medicine, it is also known as one of the most innovative high-tech industries in the world, especially in medicine. Thousands of patients with passports arrive in Israel for the high quality of medical service and the low costs in comparison to their country of origin. Cancer treatments, spinal surgery, and IVF program are at the forefront in Israeli medicine.
Thailand is known for its beautiful islands just a couple of flight hours away from the International airport of Bangkok. The turquoise sea with its wonderful resorts, the massages on the beach, and if you are up to it, the vibrant city of Bangkok. A real treat awaits you in this exotic city; the floating market, the Grand Palace, the wonderful, spicy Thai cuisine. Thailand has become the center for medical procedures in all the fields of medicine in South-East Asia. The private hospitals in Bangkok boast international standards as well as skilled doctors. Flights from all over the world reach Bangkok, which is very convenient for the patients. Stem cell solutions and sex reassignment surgery are common amongst the private hospitals but you can also find aesthetic surgery of all types. In the nineties, Thailand's local currency, the Baht crashed, which made all surgeries inexpensive. I am talking about 70% less than in Western countries; this is a substantial reduction. All medical staff speaks English, most of them were trained in neighboring countries.
Georgia, a country of many diversities. The sights and sounds of this enormous land is a true wonder. From temples to mountains, modern cities, and impressive monuments. Georgia has discovered medical tourism as a potential industry; the government is investing millions of dollars to increase the number of patients coming for surrogacy in Georgia and medical procedures. Georgian doctors are considered to have extensive knowledge in all field of medicine, hip replacements, transplants, and cardiac procedures are popular procedures conducted in Georgian medical institutions. Take a look that Georgia is a European country, but there you will pay fifty percent of the price paid in the U.S.
Ever been to Cancun? The Mexican paradise has crystal water beaches for you to dive or snorkel, the amazing archeology of the Mayan culture, superb resorts with tiptop facilities or visits Mexico City, one of the most bustling cosmopolitans in the world. Americans have made Mexico a hub for cosmetic surgery and dental treatments, but in fact, you can undergo any medical procedure you need. Private Mexican medical institutions boast professional physicians, who were trained in the U.S and have come back to their homeland and opened up private clinics. You can find excellent clinics in Cancun, where most of the medical tourists come to, and in Mexico City as well.
Turkey has a fascinating historical legacy of the Ottoman Empire, with its palaces and mosques. Down South, Turkey has a beautiful coastline. The Turkish cuisine is one of the best in the world and if it is nature you desire to see, then this is the place for you; canyons and gorges you would find fascinating. Istanbul is one of the best cities to travel to; the bazaar, a Bosporus day trip and the museums, you can spend a week in Istanbul and still can't get enough of it. Turkey has a great location, between Europe and the Middle East, hence the attractiveness for medical tourists coming for medical procedures. Whether it's Istanbul or Antalya in the South, private medical institutions are absorbing medical tourists from all over the region. Medical procedures are varied along with recovery resorts with thermal spas, which are renowned to be excellent in Turkey. Most procedures are 50% less in comparison with European procedures. Private clinics are JCI accredited and operated closely with international hospitals.